We are great coaches. We thrive on addressing unique business problems that require new levels of communication skill. We provide workshops, individual coaching, and any number of training formats to help you build expertise. We won't know what your team needs until we know your specific challenges, but whatever we do, it will be fun, fast-paced and interactive.
People like to learn, but no one likes being forced to learn. In fact, the easiest way to learn is when it feels like play, not work. Our seasoned, capable consultants love their work, and create a fun atmosphere where participants enjoy learning.
Whatever the challenge, we're passionate about making you a stronger, better communicator and a more effective leader. We get at the great ideas in your head, help you talk about them in relatable ways, and turn those ideas into action. We work with you to help you succeed.
Beth Rogers
Founder & President
Beth Rogers founded Point Taken after realizing that while many people have a lot of important things to say, they don't necessarily know how to say them. At least, not as convincingly as they would like.
Beth's career in public speaking began when her teleprompter malfunctioned at a national sales meeting, and she had to convince a large group of unruly sales people that the product they were about to launch was the best in its class and a life-changing therapy for people suffering from asthma. She didn't miss a beat. Or the teleprompter. The rest, as they say, is history.
Beth is a born communicator. She's never met a stranger. While she can't teach someone how to be charismatic, she can teach you how to be a more confident and credible speaker and leader, a better you.
She's a graduate of the University of Delaware, and has an MBA from Boston University. She also holds a position at Boston University's school of management, where she develops and teaches communication skills to the MBA students. Using her extensive experience in both the pharmaceutical and biotech industries, she builds programs based on your needs and training goals. Whether it's a Sales Training group, MSL team, Physician Speakers, or Senior Management training, Beth and her team at Point Taken can help you improve your life. Or at least your communications.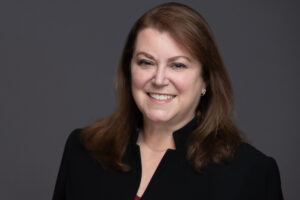 Beth Rogers
Founder, Point Taken Consulting
Tara Traeder
Vice President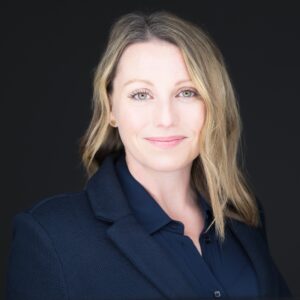 Tara Traeder
VP, Point Taken Consulting
Tara has been entrenched in the field of communication for over 15 years, including 9 years with the Point Taken team and 11 years teaching communication courses at Penn State University. Tara's background is rooted in communication science and theory, but she believes its true artistry is to apply best practices to each person's challenges and meet their goals – without changing who they are or what makes them unique.
Tara's charisma and energy in front of the room are palpable and inspire others to get on their feet and give presenting a try. Even the most nervous participants are put at ease by the causal nature of a session with her. Her expertise extends to the delicate nuance of virtual communication from her work with groups large and small – professional and academic. In 2021, Tara was awarded the Filippelli Institute Award for Excellence in Online Teaching at Penn State University. Tara feels that whether working online or in a live setting when the learning is fun that is when she knows things are going right and her clients are becoming better communicators.
Tara holds a Ph.D. in Communication Arts & Sciences with an emphasis in health communication from Penn State University, a master's degree in Health Communication from Emerson College, and a bachelor's degree in Kinesiology from the University of Illinois. She has co-authored publications in the Journal of Health Communication and Health Communication and presented at the National Communication Association and International Communication Association conferences.
Our Team
Our goal is to help you meet your goal – that of becoming a more effective and dynamic communicator, in any and all situations. We know that your success depends on your ability to communicate with and motivate people, and we can help you master those skills.
Our team consists of seasoned experts in communication, who also have an in-depth understanding of the industries we serve. Most importantly, our team is engaging – and engaged – and can quickly apply their knowledge to help you.
Our goal is always to help you reach that next level. We have your back.
Testimonials
"Public speaking is definitely not a first love, but after attending this session, I'm actually eager to try some of the suggestions."
"Excellent interaction, the opportunity to participate was invaluable. The instructor was great! I am a better speaker after today."
"The instructor was all the things she was lecturing about, engaging, informative and well-spoken. I've been to many other lectures of this kind but this was outstanding."